Meet Your Student Advisor- Jonathan Brenner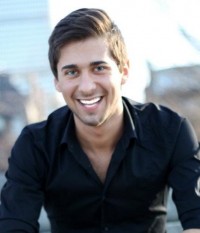 Email: jonathan@broadwayartistsalliance.org
Office Hours: Varies (please email to schedule a phone call appointment)

Originally hailing from Boston, Jonathan Brenner works as a composer, music director, arranger, vocal coach, and accompanist in New York City. Jonathan earned his bachelor's degree in music theory and composition from the College of Fine Arts at Boston University. In addition to his large roster of private students and multiple teaching positions through different schools and organizations, Jonathan is currently in the process of workshopping his original musical for it's second staged reading. He also volunteers weekly for an organization dedicated to providing musical theatre classes to actors with developmental disabilities. As a pianist, Jonathan gigs at various venues throughout the city including the Bitter End and Le Poisson Rouge as a recurring player in the Broadway Sings concert series. In his free time, Jonathan loves to cook and play with his dog Joey.
Getting to Know Your Student Advisor
If you could pick any Broadway star to have coffee with, who would it be and why?
OBVIOUSLY Liza Minnelli, because she is my spirit animal.  She has so many stories that I would love to hear!!!
If you could pick any Broadway star to have lunch with, who would it be and why?
I would love to have lunch with Megan Hilty, because I would cook her a gourmet meal from scratch and then tell her we have to cut lunch short to go sing through a book of songs that I will have carefully selected in advance. That would be the best day of my life.
What was the first Broadway show you ever saw?
42nd Street (Revival)!  I wasn't allowed to see a Broadway show until I was 12!!
Favorite Broadway show?
My favorite Broadway show is Into The Woods. I love it so much because I discover new intricacies about the show each time I see it or get the opportunity to work on a production of it. The overarching message of the show and some of its biggest themes are ones that resonate with me and I apply to my everyday life. It is also one of my favorite scores of all time.

What is your favorite thing about working with young performers?
My favorite thing about working with young performers is the fact that I benefit from them as much as they benefit from me. Every time I am able to excite a young performer about what they are working on, or show them how much they've grown, or teach them something new- the energy and enthusiasm they give off inspires me as a teacher, creator, and performer.