Private Coaching with Jonathan Brenner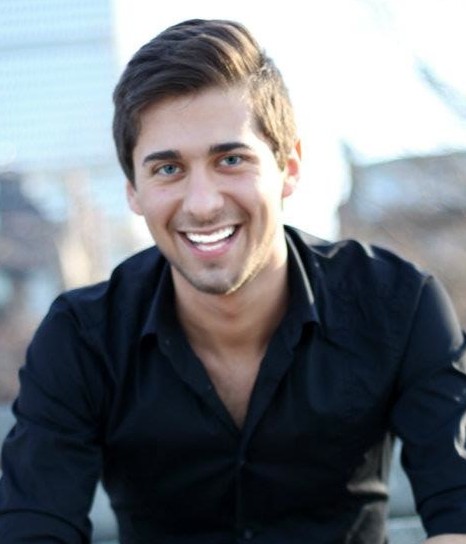 Jonathan Brenner
Email: jonathan@broadwayartistsalliance.org
Specialties: Vocal Coaching, College Audition Prep, Audition Book Building
Skype Coaching Available? Yes
Originally hailing from Boston, Jonathan Brenner works as a composer, music director, arranger, vocal coach, and accompanist in New York City. A classically trained pianist, Jonathan earned his bachelor's degree in music theory and composition from the College of Fine Arts at Boston University. In addition to his large roster of private students and multiple teaching positions through different schools and organizations, Jonathan is currently in the process of workshopping his original musical for it's second staged reading. He also volunteers weekly for an organization dedicated to providing musical theatre classes to actors with developmental disabilities. His experience as an arranger and orchestrator spans from arranging 32-bar cuts for his students, to re-orchestrating an entire musical, which he then conducted for its performance at the Cutler Majestic Theatre in Boston, MA. Later this summer he will music direct and perform a concert of arranged and original material at 54 below. As a pianist, Jonathan gigs at various venues throughout the city including the Bitter End and Le Poisson Rouge as a recurring player in the Broadway Sings concert series, and has worked as a musical director for the New York Musical Theatre Festival. Recently Jonathan was selected by Sheri Sanders as an arranger for her book which will be published as an anthology of audition songs catered toward pop/rock style musicals. First and foremost, Jonathan is dedicated to providing the best instruction possible to all of his students, maintaining a fun and productive learning environment that is catered specifically to each student's needs.
Jonathan's Coaching Philosophy
Jonathan's coaching philosophy is rooted in integrating multiple facets of music and performance in an effort to help his students improve upon all of their skill sets at once. Key areas of focus include, but are not limited to: interpreting the text of the song, understanding the significance of text-painting by way of explaining basic concepts of music theory, a heavy focus on breath and support to promote healthy and sustainable singing that can be successfully applied to all styles of music, developing different vocal colors, and encouraging unique and specific practice skills in conjunction with promoting a healthy lifestyle and mindset to foster the best possible results and maximize the potential for growth. Jonathan maintains a focused, fun, productive, and creative learning environment for every lesson, making his students feel comfortable and successful.