Meet Your Student Advisor- Alexa Burger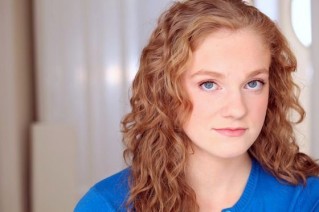 Alexa Burger

Email: alexa@broadwayartistsalliance.org
Office Hours: 1:00PM-6:00PM, Tuesday
12:00PM-6:00PM, Friday
Alexa Rose Burger is thrilled to join the BAA family this summer. Alexa is a senior at Monmouth University majoring in Radio & TV Production and Public Relations. Most recently Alexa was in Axelrod's production of Gypsy as Lousie/Gypsy Rose Lee. NY credits include: Songs For A New World; Don't Worry Be Jewish; and The American Girl Review. She has been seen (and heard) on television in Blue Bloods; One Life To Live and the Nickelodeon animated show, Pinky Dinky Doo. In her spare time, Alexa enjoys spending time outdoors going on hikes and hanging out with her family, friends and pets.
Getting to Know Your Student Advisor
What is your favorite thing about working with young performers?
I love seeing performers proud of themselves! Young performers have some of the best talent I see and I love experiencing them work hard and having it pay off. They are always so driven and stop at nothing to reach their very best. Whether it is singing, dancing or acting, I love seeing them give it their all and making everyone in the room smile from ear to ear!
What inspires you and why?
My mom is what inspires me to do everything in my life. She is the strongest and selfless woman I know. When I was young she was the one who helped me get involved with performing. Throughout the years, she has continued to be my support system, best friend and number 1 fan. I don't know what I would do without her!!
What's the funniest thing that's ever happened to you onstage?
I played the role of Louise in Gypsy this past November. During one of my songs, "Little Lamb", our director decided to get an actual lamb for the scene! I had to sing the song while the baby doll lamb (who's name was Candy) sat in my lap. On the opening night I sang the song while Candy sat patiently in my lap. Once the song was over, there was a blackout and I got up to go backstage. This is when I realized Candy went to the bathroom during the song! Thankfully, the audience did not notice and everyone got a great laugh out of it. Whenever I see or hear about a lamb I will always think of my BFF Candy!