Meet Your Student Advisor- Ashleigh Junio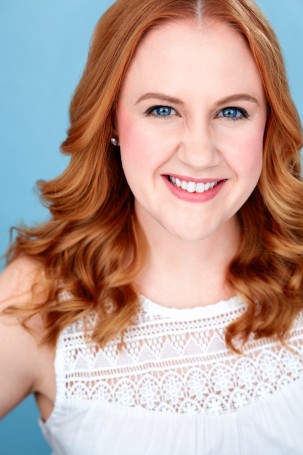 Email: ashleigh@broadwayartistsalliance.org
Office Hours: 11:00AM-6:00PM (Mon-Fri)

Ashleigh is the Admissions Director of Broadway Artists Alliance, a member of the voice faculty at New York University, and has worked as a professional performer for many years. She was recently seen in the National Tour of Elf, and she has been fortunate to work on some amazing NYC and regional stages. Ashleigh is pursuing her Master's degree in Musical Theatre Vocal Performance/Advanced Certificate in Vocal Pedagogy at NYU. She holds a BFA in Musical Theatre from the New School University, is a graduate of the American Musical and Dramatic Academy, and was a founding member of Tip My Cup Productions where she served as Artistic Director from 2005 to 2008. Past performances include The Mystery of Edwin Drood, Godspell, Parade, Grease, Oliver, Once Upon a Mattress, The Trestle at Pope Lick Creek, The Children's Hour, Twelfth Night and her One-Woman Show, Me Sing Pretty for You.
Getting to Know Your Student Advisor
If you could pick any Broadway star to have coffee with, who would it be and why?
Katie Finneran, hands down. I STILL haven't recovered from her performance in Broadway's Noises Off back in 2001! I mean, not only is she is one FUNNY lady, but I've been fortunate to meet her a couple of times through BAA, and she is a genuinely lovely person. She'd be a great coffee date!
What are some things that most people don't know about you?
I am a really big Tudor History nerd and I helped research a two-volume academic re-publication of Mary Hays's Female Biography. I also lived in the Virgin Islands when I was a kid and I've been a certified SCUBA diver since I was 16. Last but not least, I am SUPER OBSESSED with French Bulldogs. Sometimes I burst into tears of joy just from being around them, LOL!
What inspires you and why?
In the theatre world, there's so much pressure for performers to fit into a specific "type". Your "type" dictates both how you market yourself and how others perceive and categorize you. But I love it when I see a performer who who is so fiercely talented and so absolutely unique that they force the rules to bend to them instead of the other way around. It doesn't happen very often, but when it does, it's magical!