Meet Your Student Advisor- Brett Rigby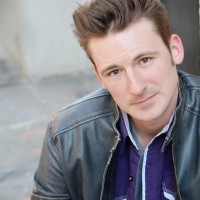 Brett Rigby

Email: brett@broadwayartistsalliance.org
Office Hours: Varies (please email if you would like to set up a phone conversation appointment)

Brett's thrilled to join Broadway Artists Alliance. Some of his favorite regional credits include Umbrellas of Cherbourg, Sweeney Todd, Sweet Smell of Success, Fantasy Football, Pool Boy, and Plaid Tidings. For 2 years he played Ernie Logan on CBS's Soap Opera Guiding Light. He's appeared on NBC's Mercy and hosted Friday Movie ShowNight on TV Land. Brett just earned his Masters of Music and Vocal Pedagogy from NYU.  His album A Minute: The Songs of Craig Carnelia is available on iTunes. www.Brett-Rigby.com
Getting to Know Your Student Advisor
If you could pick any Broadway star to have coffee with, who would it be and why?
The Broadway star I would have coffee with is without question, Brian D'Arcy James.  A year ago I had the privilege of meeting him and discussing a musical he originated, that I was now apart of.  From the first moment we met he was generous, warm, hysterical, and the kind of person that you could talk to for hours.  Best of all he's insanely talented and has a career spanning both stage and screen. I'd love nothing more than to sit down with him and pick his brain about acting, music theatre, and his successes and struggles. I hold hope that I'll one day get that chance.:-)
What was the first Broadway show ever saw?
The first Broadway show I ever saw was actually a Play. It was called "Take me Out" by Richard Greenberg and was truly an incredible experience.  I'll never forget the energy that was in the air, the magical feeling of setting foot in an actual Broadway house, and the excitement that came from the audience when the performers took the stage.  For the first 10 minutes of the show, I sat in my seat smiling from ear to ear just in awe of where I was. Perfection.
What is your favorite thing about working with young performers?
My favorite thing about working with young performers is definitely the passion and enthusiasm they bring to the work.  In my experience, younger artists have a fearless and positive attitude they bring to every challenge. That passion is contagious and it makes me just as excited to help as they are to perform.