Meet Your Student Advisor- Cait Murphy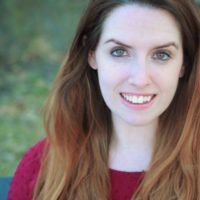 Email: caitlin@broadwayartistsalliance.org
Office Hours: Varies (please email to schedule a phone call appointment)

Cait Murphy is thrilled to be entering her eleventh year with BAA! This native New Yorker and BAA alum has a degree from Marymount Manhattan College, where she studied musical theatre. She has performed in musicals and cabarets all over NYC, including 54 Below, the Metropolitan Room, Birdland, and the Duplex. Some favorite performances including singing with Aretha Franklin thanks to BAA's very own Jonathan Brenner, playing the title character in Happy Hamster Birthday, and playing a 75 year old woman in Zuccotti Park, directed by Broadway's Luis Salgado. Cait has worked as a personal assistant for Emmy Award-winner Penny Fuller, Tony and Grammy Award-winner Renee Elise Goldsberry, and three time Emmy Award-winner Mia Michaels.
Getting to Know Your Student Advisor
If you could pick any Broadway star to have coffee with, who would it be and why?
OBVIOUSLY Liza Minnelli, because she is my spirit animal. She has so many stories that I would love to hear!!!
What was the first Broadway show you ever saw?
42nd Street (Revival)! I wasn't allowed to see a Broadway show until I was 12!!
Favorite Broadway show?
Gypsy because it has the most perfect stand-alone book BUT the songs make it EVEN BETTER. Also, once I sat front row center and PATTI LUPONE spit on me. So blessed by the theatre gods.
What inspires you and why?
Working at BAA is definitely always inspiring. Seeing such dedicated and hard-working young performers is definitely motivational and inspiring! (That is also one of my favorite things about working with young performers!!!)