Meet Your Student Advisor – Drew O'Bryan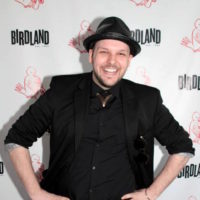 Email: drew@broadwayartistsalliance.org
Office Hours: Varies, please email to schedule a phone call
Drew graduated from Ohio University with a BFA in Theater Performance and joined the BAA Team in 2011. He currently lives in sunny Los Angeles and does private acting coaching year round. Hailing from a small, farm town in Ohio with very little performance opportunities, he learned to create performance opportunities for himself at an early age and now he just won't stop!
Get to Know Your Student Advisor
What was the first Broadway show you ever saw?
The first Broadway show I ever saw was Spring Awakening. It was a couple of months after the show had won at the Tony's, so I'm very lucky to have even gotten a ticket (waiting in long lines can pay off!). Lea Michele and Jonathan Groff were so amazing that I bought the soundtrack that day and it has lived in my car's CD player ever since. I love how the modern day music helps to bring such an old story back into the mainstream.
What are some things that most people don't know about you?
I am a drag performer! I use my character, Fancy Drew, to express my creativity and make people laugh. Fancy gives me the opportunity to make my own rules and share the love I have for performing with a variety of audiences.
What or who inspires you and why?
I am inspired by people who live their lives to their fullest and march to the beat of their own drum, regardless of any one else's opinion. With social media being such a huge part of our lives nowadays, it's easy to lose sight of what is truly important; happiness, community, and passion. I tip my hat to those who know that what other people think of them is none of their business!
If you could live in the world of any Broadway show, which would you choose and why?
I would love to live in the world of Kinky Boots! Give me glitter, give me wigs, give me 8 inch heels and I'm happy.
What do you love about working with young performers?
I love working with young performers because they're the only people I know with an imagination as big as mine!