Meet Your Student Advisor- Gabriella Carr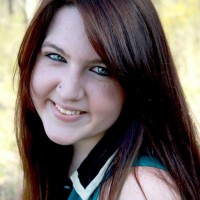 Gabriella Carr
Email: gabriella@broadwayartistsalliance.org
Office Hours: Varies (please email to schedule a phone conversation)

Gabriella Carr is thrilled to be returning to BAA again this summer as a recent grad of Ithaca College's Department of Theatre Arts with a concentration in musical theater direction and vocal coaching. Gabriella has been involved with theater since the age of three and proudly made her professional NYC directing debut at nineteen. This year Gabriella has celebrated being musical director of Pitch Please co-ed Acappella Group, starring as Sue Snell in the collegiate premiere of Carrie the Musical, and adapted/directed an ensemble version of the Vagina Monologues. Gabriella is super excited to once again be part of the BAA Family
Getting to Know Your Student Advisor
What was the first Broadway show you ever saw?
Peter Pan with Cathy Rigby while sitting on my mother's lap as a toddler
What is your favorite thing about working with young performers?
Is watching each performer blossom and grow in front of my eyes, and knowing I helped play a role in their growth and development as a theater artist.
If you could be any animal, what would you be and why?
I would love to be a cat. Particularly Grizabella the Glamour Cat from Cats the Musical.