Meet Your Student Advisor- Hannah Rable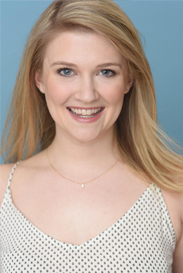 Email: hannah@broadwayartistsalliance.org
Hannah is a proud Michigander and Oklahoma City University alumni, where she earned her Bachelor's of Music in Musical Theater. She is thrilled to be joining the BAA team this summer and is looking forward to working with some amazingly talented young performers! She has traveled and worked as a teaching artist both nationally and internationally with Missoula Children's Theater. She currently works at Applause New York working with young performers specifically in musical theater. She believes that theater is the perfect venue to learn life lessons and take big risks, so let's go!
Getting to Know Your Student Advisor
If you could have coffee with any Broadway star, who would it be and why?
I would have to have coffee with Elaine Stritch. I know she's not gracing us with her presence anymore, but I would just want to sit and listen to her endless stories.
What was the first Broadway show you ever saw?
The first Broadway show I ever saw was Wicked. My parents took me on a surprise trip to NYC for my 16th birthday. I was in absolute heaven.
What is your favorite thing about working with young performers?
My favorite thing about working with young performers is the energy they bring to the work! They have no inhibitions or judgements. They let the work move through them and they end up telling amazing stories! Lastly, they make me laugh endlessly!