Meet Your Student Advisor- Hollace Jeffords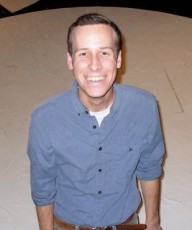 Hollace Jeffords
Email: hollace@broadwayartistsalliance.org
Office Hours: Tuesdays from 2:00PM-6:00PM
Hollace is a recent graduate from the Theatrical Design & Production major at Elon University with a focus in stage management. Hollace has enjoyed a life-long love affair with musical theatre, from center stage, to behind the curtain. Some favorite credits include: Divas: A Cabaret, Come So Far, Hair (Stage Manager), Rent and Children of Eden (Asst. Stage Manager), The Last 5 Years, 110 in the Shade Little Women (Deck Crew), Assassins (Spot Operator), and Kiss Me, Kate (House Manager). Performance credits include: Annie, The Sound of Music, The Wiz, The Music Man, and Annie Get Your Gun.
Getting to Know Your Student Advisor
What was the first Broadway show you ever saw?
The Music Man. 
If you could pick any Broadway star to have coffee with, who would it be and why?
It would probably be Megan Mullally. I am a fan of LITERALLY everything she does, from starring on Broadway in How to Succeed… and Young Frankenstein, to starring on one of my favorite television shows Will & Grace. I think she is one of the coolest and funniest people, and I would love to just have a conversation with her and let her make me laugh. 
What are some things that most people don't know about you?
I have a scar above my left eye from when I was 4 years old and jumped off a bed and into a coffee table at the beach. I had to get stitches, ouch! Also, my middle name is MacGregor. I am named after my great (x8) grandfather, Rob Roy MacGregor, a Scottish hooligan who had a movie and musical made about his life.