Meet Your Student Advisor- Jarrett Reiche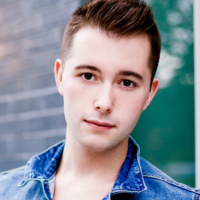 Jarrett Reiche

Email: jarrett@broadwayartistsalliance.org
Office Hours: Varies (please email to schedule a phone call appointment)
Jarrett is a proud native of Pittsburgh, PA and a graduate of Marymount Manhattan College, where he earned degrees in Musical Theatre Performance and Business Marketing. He is represented by MMG talent/model management and holds performance credits in theatre, film, television, and commercial/industrials. Last year, Jarrett had the opportunity to play Leo in a staged reading of Marty at the York Theatre, directed by Barbara Siman and Charles Strouse. Other favorite roles include Aladdin in Aladdin, Munkustrap in CATS, Nathan Detroit in Guys and Dolls, Fred in A Christmas Carol, Steve in HAIR, and The Snake in Children of Eden. Jarrett is absolutely thrilled to be apart of Broadway Artists Alliance!
Getting to Know Your Student Advisor
If you could pick any Broadway star to have coffee with, who would it be and why?
Sutton Foster! Her work ethic is impeccable and such an inspiration to me. Sutton's stage presence is also like nothing I have ever seen before – it is stunning. I'd love to have a chance to learn from her and pick her brain. Who doesn't love Sutton?!
What is your favorite Broadway Show?
My favorite Broadway show is Pippin! I saw the revival four times because I couldn't get enough of it. The story line is so beautiful and insanely truthful. Pippin is a show that you really have to think about in order to digest it's entirety. I love that I can find new hidden gems in the plot every time I see the show. Plus, Fosse choreography is my favorite style of dance!
If you could be an animal, which one would you be and why?
An Orca! They are such gorgeous creatures and I love the ocean! When I was younger, I used to tell everyone that I wanted to be an Orca trainer when I grew up!