Meet Your Student Advisor- Jessa Rose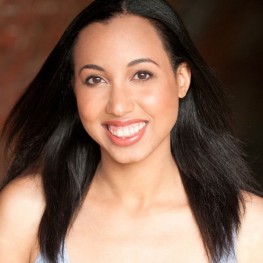 Email: jessa@broadwayartistsalliance.org
Office Hours: Varies, please email to schedule a phone call
Jessa Rose (Student Advisor/Workstudy Leader/Dance Staff) has been with BAA since 2006 and dancing since she was 4 years old. Favorite performance credits include: 2 years with the National Tour of The Wizard of Oz (Wicked Witch u/s, ensemble), regional tour: Surflight To Go, regional theater: South Pacific (Nurse), White Christmas (ensemble), Oklahoma (Aggie), 42nd Street (Ethel), West Side Story (Estella), George M (Nellie Cohan), Bye Bye Birdie (Debra Sue). Jessa loves collecting movie musicals, dance moms, and cookies. Can't wait to meet you, and kick balchange!
Getting to Know Your Student Advisor
What was the first Broadway show you ever saw?
My first Broadway show was Joseph and the Amazing Technicolor Dreamcoat. It was on Ash Wednesday when I was 9 years old. My mother got us tickets for the second row and I was so nervous! But seeing the kids work it onstage, it suddenly hit me–I could do this too! It's been love ever since.
If you could be any animal, what would you be and why?
If I could be any animal it would be a Himalayan cat. Not for the naps, I just want a fluffy tail!
If you could have lunch with any Broadway actor, who would it be and why?
I would love to have lunch with Audra McDonald, but since she's my hero and I'm obsessed with her, I might not be able to talk!!
What is your favorite Broadway show?
My favorite Broadway show is Thoroughly Modern Millie. I followed Millie from its first out of town try outs, to opening night, to closing night, which I was lucky enough to attend. It helped me through a very difficult senior year off high school, and it will forever be my most favorite show.
What is your favorite role that you've ever performed?
My favorite role I've ever played was actually five roles when I toured with the National Tour of The Wizard of Oz for two years. I played a sassy showgirl tree, a poppy flower, an Ozion, a Winkie, and a Jitterbug. For two years, I continued to find new moments with every character. Each time I came onstage, I had a different wig, costume, and character. We also worked with two dogs, and a different group of kids playing munchkins in every city.  It was a unique challenge that constantly kept me on my toes, and made me learn so much as performer.
If you could live in the world of any Broadway show, which would you choose and why?
If I could live in a Broadway World, it would be 42nd Street. Because I would be tap dancing all day. And that's awesome.
What is your favorite thing about BAA?
I love BAA and working with young performers. As a kid, I so longed for any type of Master Class with anyone who could teach me about the industry…and there was nothing really available! I love being able to help the next generation of performers find their wings in the industry, my own way to pay it forward for the experience I so longed for!
What is your favorite thing about working with young performers?
My favorite thing about working with young performers is to see that drive and love for theater that knows no bounds. I love having the opportunity to pass on the knowledge that has been passed down to me, and to watch it come to light in the next generation!