Meet Your Student Advisor- Jina Nam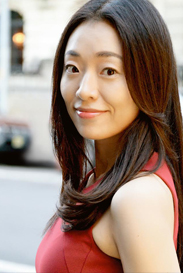 Email: jina@broadwayartistsalliance.org
Jina Nam is an actress, singer, dancer, and teacher.  She studied Biochemistry, Molecular Biology, and Theater Arts at University of California, Santa Cruz, and worked as a research scientist in the Neuroscience Laboratory at Stanford University before she moved to New York City to pursue her career in music and musical theater.  For many years, she performed with theater companies in San Francisco Bay Area in shows such as West Side Story, Guys and Dolls, Cats, and Anything Goes.  After coming to New York City, she studied musical theater at CAP21 conservatory, and music education and vocal pedagogy in the graduate program at New York University (NYU).  She has studied voice with Dr. Brian Gill (Formerly at NYU and currently at Indiana University) for the past six years, and has studied acting with Sean Dougherty, Doug Hall, Lee Ann Payne, Evan Mueller, and Bob Cline (master class).  She has experience in dance forms such as Jazz, Ballet, Tap, Modern, Swing, Indonesian dance, and Indian dance.  Jina has taught voice as an adjunct faculty at Steinhardt School of NYU, and in public schools as a music teacher in K-12th grade.  She is currently teaching private voice to students of all ages and backgrounds.  She has performed extensively in NYC/regional theaters such as Off-Broadway production of Comfort Women: A New Musical (NamSoon Lee), Going West with B Street Theatre (Hopkins/BaoJia/Miss Pearl), A Thousand Cranes (Sadako), The King and I (Tuptim), Guys and Dolls (Sarah Brown), Miss Saigon (Gigi/Swing/Dance Captain), Fantasticks (The Mute/Dance Captain), and Rent (Alexi Darling) to name a few.  Jina is a member of National Association of Teachers of Singing (NATS), The Voice Foundation (vf), and International Honor Society in Education (Kappa Delta Pi).  She is also a member of Actors' Equity Association (AEA).
Meet Your Student Advisor
What is your favorite role you've played and why?
Sadako in A Thousand Cranes. Sadako in A Thousand Cranes goes through a traumatic event at a young age and lives with a terminal illness, knowing that she is only given a limited lifetime. But, rather than living in hopelessness, she folds cranes in the hopes of carrying on her life. I have learned at an early age that hope is what continues to help me pursue further in my career and life. Sadako knew how to embrace and see the bright side of life under the difficult circumstance she was given. I was inspired by Sadako's life story (true story) in A Thousand Cranes, and I was very fortunate enough to portray this amazing 12 years old girl on stage.
What is the funniest thing that's ever happened to you onstage?
I was playing a Chinese Waitress in the Christmas Dinner scene in A Christmas Story. In this scene, Ralphie and his family are having Christmas Dinner at a Chinese Restaurant but the duck dish they ordered comes out with the head attached to its body. The entire family is in complete shock and they ask a waiter to chop off the duck's head. The duck dish being a stage prop, the head was attached to the body by a rubber band so that it wouldn't get lost on stage when it's chopped off, but the actor accidentally chopped the head with too much force and it went flying all the way across the stage. Everyone froze for a second due to this unexpected "head flying" event. So I walked all the way across the stage to pick up the duck's head and started playing around with it in front of the dad as if it was a hand puppet. All of the actors and audience couldn't stop laughing from my duck head dancing ad lib. As an actor, I love these moments when we make the most of an unexpected accident.
What are some things that most people don't know about you?
I have raised over 10,000 fishes all by myself and I made transgenic fishes that glow in the dark. I knocked down 5 strikes in a row and cleared all other 5 frames in a single bowling game… as a beginner! Woohoo!! I flipped a 250 lb guy over my back in a Korean Martial Art class. I've participated in the half time show of a 49ers football games (I got to see the entire football season for free!!).