Meet Your Student Advisor- Jonathan Brenner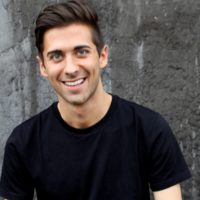 Email: jonathan@broadwayartistsalliance.org
Office Hours: Varies (please email to schedule a phone call appointment)

Jonathan is a New York based composer, music director, arranger, and pianist; he earned his bachelor's degree in music theory and composition from the College of Fine Arts at Boston University. He is the music director and one of the songwriters for a new musical web series with Jordan Roth, which will be released this summer. Jonathan's first original musical, The Runaway Clone, co-written with Pamela Eberhardt and directed by Joe Barros (Gigi, Beaches), was featured in the 2015 NYMF Festival. His second musical, Sapien Sapien Sapien, co-written with Mia Capotorto Sommese, has undergone two complete workshops and most recently was performed at the 2016 New Works Series at the NYTheatreBarn. Jonathan recently began working as a music arranger for musicnotes.com, and previously he was the head arranger and music supervisor for Sheri Sanders' "Rock the Performance" through Davenport Theatricals. Other arranging credits include bi-annual charity concerts at multiple venues including Rockwood Music Hall, The Knitting Factory, and The Duplex. As a music director Jonathan works daily with students of all ages as the Director of Music at Applause NY, and as a music director at Broadway Artists Alliance NYC. In 2015 he was commissioned to arrange, musically direct, and stage a twenty minute a capella Broadway medley as the opening act for "One Night Only" an evening with the queen of soul and a living legend, Aretha Franklin. Other performance credits include playing for the Broadway Sings concert series and similar concerts at Le Poisson Rouge and 54 Below. In addition to writing and performing, he offers private lessons and coachings in piano, music theory, composition, vocal tech, song interpretation, rep building, and audition prep. See website for more info, videos, audio, and more: www.jonathanwintonbrenner.com.
Getting to Know Your Student Advisor
If you could pick any Broadway star to have coffee with, who would it be and why?
Stephen Sondheim. Because he is the reason I am a composer and a writer, and every single one of my favorite musicals were written by him.
If you could pick any Broadway star to have lunch with, who would it be and why?
I'm sure coffee with Stephen would go over so well that we would just wind up going across the street afterwards to continue talking over lunch.
What was the first Broadway show you ever saw?
In The Heights
Favorite Broadway show?
It's physically impossible to pick one… so I'll say:
"Merrily We Roll Into The Sweeney Todd Woods as A Chorus Line of Legally Blonde Dreamgirls from Xanadu on Sunday In The Park With George."
What is your favorite thing about working with young performers?
Students inspire teachers just as much as teachers inspire students!