Meet Your Student Advisor- Kelly Francis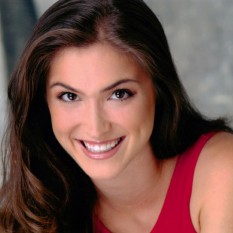 Kelly Francis

Email: Kelly@broadwayartistsalliance.org
Office Hours: Varies, please email to schedule a phone call
Kelly graduated with a BFA in Musical Theatre from Millikin University. She toured the world singing for troupes and veterans with the girls trio the "American Belles", and has performed in many professional musical theatre productions in New York City, and regionally. She has appeared on Law and Order SVU, and in numerous commercials such as Maybelline, Dicks Sporting Goods, and Kentucky Fried Chicken. She was also a 'Sandy' Grease Academy Finalist in NBC's show "You're the One that I Want!"
Getting to Know Your Student Advisor
What was the first Broadway show you ever saw?
My parents surprised me for my 16Th birthday and brought me to NYC to see Phantom of the Opera. I will never forget the grandeur of the theatre, sounds, and all around feeling of magic! It was like a lifetime of Christmases wrapped up in one evening!!!
What is your favorite thing about working with young performers?
It never fails to amaze me how brilliant young performers are, and the deep well of experience, focus, and sense of freedom they bring! We are all in this process of life together and we all have so much to offer and teach each other. I always learn from the fresh and enlivened viewpoint of BAA's young professionals! 🙂
If you could pick any Broadway star to have coffee with, who would it be and why?
Well that's easy cause I just had coffee with my favorite Broadway star Sierra Boggess. (She also happens to be my best friend) Sierra is an excellent role model for all aspiring actors because of her complete devotion and self discipline to her craft, and her desire to be a balanced, well rounded, and positive person in life. She is never afraid to face a challenge head on.