Meet Your Student Advisor- Kelly Thomas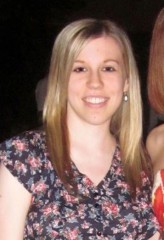 Email: kthomas@broadwayartistsalliance.org
Office Hours: Varies, please email to schedule a phone call
Kelly Thomas is excited to be returning to BAA for her seventh summer in a row! National Tours: Fame (conductor/keys), Saturday Night Fever (associate conductor/keys 2). Kelly is currently conducting Attack of The Elvis Impersonators, running off-Broadway at Theatre Row through September 2017. She is a native Texan and holds a music degree from Belmont University in Nashville, TN. Kelly is an audition accompanist throughout the city and also plays for Lindsay Mendez and Ryan Scott Oliver's Actor Therapy.
Get to Know Your Student Advisor
What was the first Broadway show you ever saw?
Phantom of the Opera
Who inspires you and why?
Jason Robert Brown has been one of my biggest inspirations because of everything he has done for modern theatre music, specifically in his piano parts and orchestrations. I listened to nothing but The Last Five Years for about a year of my life and it was ultimately what made me decide to go into theatre as a career.
What is your favorite Broadway show and why?
Parade, because the score is so brilliant and moving and unique. It was also my first professional show to play in New York City.
If you could live in the world of any Broadway show, which would you choose and why?
Wicked. The world is so interesting, there is magic, and I would definitely be friends with Elphaba.
What are some things that most people don't know about you?
I have a brown belt in karate. I took it as a class in middle and high school because it allowed me to get out of gym class. I was the runner-up in my fifth grade spelling bee, to a future winner of the national spelling bee.