Meet Your Student Advisor- Lillie Ricciardi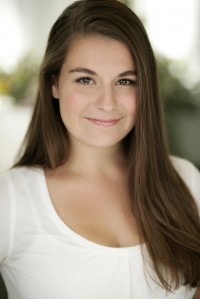 Email: lillie@broadwayartistsalliance.org
Office Hours: Varies (please email to schedule a phone call appointment)

Lillie Ricciardi is a graduate of the Tisch School of the Arts: the New Studio on Broadway for Music Theatre.  Lillie is currently working at the Broadway Artists Alliance, as a Student Advisor.  Regionally, Lillie has performed and studied with the New Huntington Theatre, the Shakespeare Theatre of New Jersey, the Theatre Under the Stars, and the Paper Mill Playhouse, where she received the 2010 Rising Star Award for Best Supporting Actress.  Favorite credits include: The Wild Party (Madelaine True), Company (Amy), Les Miserables (Factory Girl, Ens.), Spring Awakening (Martha), Bonnie & Clyde (Emma/Trish), The Secret Garden, Smile, and The Dead.
Getting to Know Your Student Advisor
What was the first Broadway show you ever saw?
The first Broadway show I ever saw was Rent.
If you could pick any Broadway star to have coffee with, who would it be and why?
Lindsay Mendez: She seems like the most wonderful person from her youtube series, FlyGirl.  She has an amazing career- she was able to originate a role as complex and beautiful as Rose in DogFight, while recreating a role as iconic as Elphaba in Wicked. She is constantly finding new exciting projects to work on, and if I could model my career after anybody, it would be her.
What is your favorite Broadway show and why?
Sweeney Todd!  It was the last show I did in high school, and the music just resonated with me.  Angela Lansbury, to this day, is an idol of mine.  And "Green Finch and Linnet Bird" got me into Tisch.
What is your favorite role you've played?
The Beggar Woman in Sweeney Todd.
If you could live in the world of any Broadway show, which would you choose and why?
Into the Woods-I think it might be fun to explore the world of a fairy tale.
What do you love about working with young performers?
Young performers aren't afraid to take risks and to play.  The older an actor gets, the more acutely aware they are of trying to be perfect.