Meet Your Student Advisor- Rachel Brown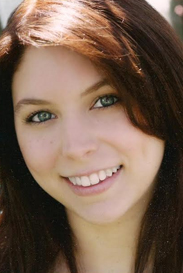 Email: rbrown@broadwayartistsalliance.org
Rachel Brown has been a professional performer and educator for over 10 years. Originally from central NJ, she holds a BFA in Theater with a concentration in Acting and a BFA in Dance from Montclair State University. Rachel is an adjunct professor in the theater and dance departments at both Kean University and Montclair State University as well as a faculty member/judge with Groove National Dance Competition. She is a founding member and rehearsal director for moe-tion dance theater (Artistic Director: Maureen Glennon), a small professional modern dance company based in NJ. Her own choreography has been presented in NYC, at schools throughout NJ and at regional theaters in NJ and NH. Favorite choreographic credits:  …and with your hands your heart (original work) for Kean APA Dance Showcase, Lippa's Wild Party for MSU main stage,  Associate Director/Choreographer for Cats & Associate Choreographer for Cabaret both for Mount Washington Valley Theater Company (NH). Some favorite acting credits include: Lower East Side Murder Mystery 1873: The Ryan case (Sally Watkins u/s- Production Nominated for 2012 Drama Desk Award, Unique Theatrical Experience), Lower East Side Murder Mystery: 1975 (Claire Lombardi/ Original Cast) produced by LiveINtheater based in NYC. reasons to be pretty (Steph), Dream of the Burning Boy (Chelsea), U.S. Drag (Angela), Fiddler on the Roof (Tzeitel), Cats (Rumpleteazer), La Cage Aux Follies (Odette/Dance Capt.), Thoroughly Modern Millie (Ensemble/Dance Capt.), Cabaret (Lulu/ Dace Capt.) Godspell (Gilmer/Swing). "We are the music makers and we are the dreamers of dreams."
Getting to Know Your Student Advisor
What was the first Broadway show you ever saw?
My first Broadway show was The Secret Garden when I was 7, but I fell asleep so the first Broadway show I remember was Cats! I so vividly remember the actors everywhere with their eyes lit up. My favorite cats were Mungojerry and Rumpleteazer! I wanted to play Rumple from then on and then I got to play her at Summer Stock Theater! I was so excited!
What is your favorite Broadway show and why?

My favorite Broadway Show is The Drowsy Chaperone. The Man in Chair says at the end "It's not a perfect show….

but it does what a musical is supposed to do! It takes you to another world and it..it gives you a little tune to carry in your head for…for…when you're feeling blue, you know?" To me this show has everything- all the charms of old fashion musicals with a modern spin and it just makes you feel so wonderful. It relates to all theater. Not every show you do will be a perfect piece of art but if it makes someone feel something it was worth it. This show makes me proud to be part of this crazy beautiful theater world.
What's the funniest thing that's ever happened to you onstage?

I have two stories: #1-
 I was in Cabaret and I had to put a chair on stage in character (Lulu) and then leave again. I put down my chair, tripped off the platform, fell to my hands and knees and decided-instead of pulling focus by trying to quickly stand- I was going to crawl all the way off stage, which was a good 15 feet! #2- I was playing a Drag Queen in La Cage Aux Follies in my first professional gig. At the end of each group number in that show there is a tag after the final pose where all the "girls" pull their wigs off together. I got distracted by a costume malfunction and when I got to the end of the number, there we all were in straight line across the stage and I pulled my wig off instead of waiting for the tag after the song ended! I was standing in line while everyone else was in their fierce poses, and there I stood wig in hand, held out to the crowd, all by myself! I was soooooo embarrassed, but my producer made me feel better by saying: "Hey kid! That's the beauty of live theater!"