Meet Your Student Advisor- Sarah Steiker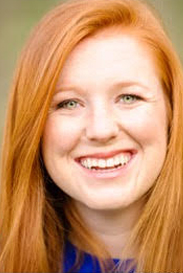 Email: sarah@broadwayartistsalliance.org
Sarah just graduated from Brandeis University with majors in theater and business and is so excited to be at BAA for the summer!  She has been performing since she was six years old and has since fallen in love with arts administration.  Last summer, she served as a marketing/audience loyalty intern at Center Theatre Group in her native Los Angeles.  Favorite performance credits include Spring Awakening (Wendla), Big Love (Bella), and You're a Good Man, Charlie Brown (Lucy).  One of her favorite jobs was assistant choreographing Peter Pan Jr. for kids 8 to 13 years old.  She hopes to one day open a theater company for individuals with developmental disabilities.
Getting to Know Your Student Advisor
What was the first Broadway show you ever saw?
The Lion King!  It was my first time in New York and I was on a choir trip.  I remember crying during "Circle of Life" – it was so moving!
What is your favorite Broadway show and why?
Right now I'm in a Come From Away phase!  I'm obsessed with the powerful story it tells and the beautiful way the ensemble comes together to create the piece.  I've seen it twice and have now read two books about Gander, Newfoundland.
What is your favorite thing about working with young performers?
The excitement!  Young performers have no reservations and are so willing to learn and grow.  There's nothing quite like seeing students grow throughout the process.