Meet Your Student Advisor- Shawn Hickey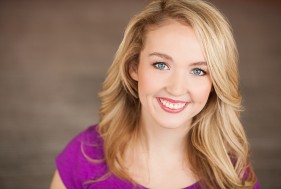 Email: shawn@broadwayartistsalliance.org
Office Hours: 12:00PM-6:00PM, Wednesday and Friday

Shawn Hickey is thrilled to be working with BAA this summer! She is originally from Whitman, Massachusetts where she began performing after one very unsuccessful season of instructional soccer. She has been performing ever since. She received her BFA in Musical Theatre from Ball State University, and recently moved to NYC. Favorite credits include The Drowsy Chaperone (Kitty, dir. Sutton Foster), 42nd Street (Phyllis Dale), Seussical (Gertrude McFuzz), and The Circus in Winter (Baby Elephant, ensemble). In addition to performing, Shawn has worked as a coach for On Stage Theatre in Abington, MA as a teacher and coach for their musical theatre and dance competition teams. Her students have won both regional and national competitions in acting, voice, and dance.
Getting to Know Your Student Advisor
What was the first Broadway show you ever saw?
Beauty and the Beast in 8th grade – it was on a class trip to NYC, and my classmates were amazed by the fact that I knew the actors were singing live.
What is your favorite thing about working with young performers?

Young performers are amazing because they aren't afraid of anything! I also love to be able to teach kids things I didn't know at their age when it comes to approaching songs & monologues.
What's the funniest thing that's ever happened to you onstage?

When I was in The Drowsy Chaperone, our director was Sutton Foster, and she basically gave us permission to goof around on stage as much as we wanted to (within the world of the play, of course!). So, during "Toledo Surprise" one night, my dance partner decided to make animal noises during the dance break. The best one being "baa-ing" at me like a sheep during a lift. Just the most ridiculous moment ever!