College Audition Workshop
Program Dates: August 9th-12th, 2018 (4 days)
Tuition: $1095.00* ($995.00 if paid in full by April 18th, 2018)
(*Includes a 30 minute Skype coaching with your personal advisor prior to the start of the workshop)
Recommended Ages: Rising High School Juniors and Seniors
Application Required? Yes
Audition Required? Yes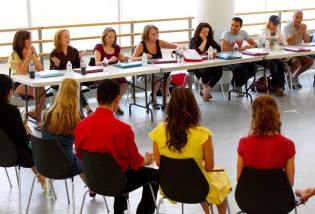 BAA's College Audition Workshop is designed to assist high school juniors and seniors who plan to audition for university level performing arts programs.
Choosing material for your college audition, and going through the senior year audition process can be both exciting and daunting for performers and their parents. The BAA College Audition Workshop is specifically designed to take the guess work out of the entire process for you. In this four-day intensive, we cover a range of topics including: the application process, pre-screen videos, financial aid resources, song and monologue selection, audition technique, the selection of the final list of colleges to include on your audition journey, senior year timeline calendar and expectations, and the best way follow-up with your dream schools.
With the direction of the BAA Staff, you will choose audition material that highlights your individuality and performance strengths, while meeting the preferences and requirements of your top choice schools. The Workshop will conclude with a "Mock Audition", where you will present your audition songs and/or monologues in a panel setting and receive individual feedback!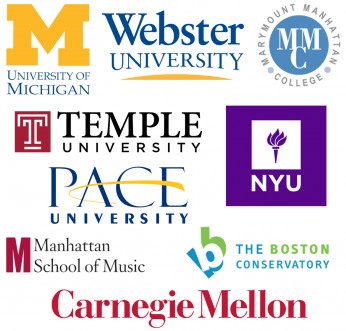 This year's College Audition Workshop will be run by Bob Cline (PACE University, Top NYC Casting Director) and Jennifer Johns (NYU, BAA's Artistic Director). Additional one on one feedback will be provided from Program Directors and Senior Faculty from top Musical Theatre University and Conservatory programs, visiting as guest Master Class instructors and Mock Audition panelists throughout the 4 day workshop.
For questions regarding the College Audition Workshop, please email jjohns@broadwayartistsalliance.org

CLICK HERE to view a SAMPLE College Audition Workshop Schedule