Custom Programs
Broadway Artists Alliance calls New York City home, but students come from all over the world to be a part of our unique, intensive training programs! Our central Theatre District location allows us to draw faculty members from the Broadway community, and their diverse skills allow us to offer a wide variety of custom Master Classes and Workshops, all of which can be catered to your specifications.
We will help you to design a custom program that best fits your schedule, interests, and student needs. All BAA Custom Programs are taught by working professionals- Broadway performers, directors, choreographers, casting directors, and agents, and are held right here in New York City!
Fees for your custom program are based on the number of students and teachers attending. Rates per student fall between $25-$45 which includes all teacher fees, studio rentals and class materials.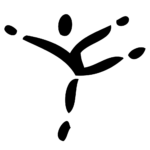 Please e-mail our Assistant Director, Michelle R. Lehman, to inquire about Custom Programs.
Suggested Custom Programs include (but are not limited to):
TRIPLE THREAT– Prepare your students to audition like a Broadway professional as they learn a dance combination, perform a song, and cold read scenes from a Broadway show.
IMPROV IMPROVE– This fun, fast-paced class will teach your students in the ins and out of improvisation, theatre games, and creating strong, physical characters. This is the perfect class for students who are just discovering their interest in the arts and looking to explore the real fun of the business!
DANCE, DANCE, DANCE– Learn original Broadway choreography while working on the style and history of the movement.
BROADWAY AUDITION TECHNIQUE– Discover how professional NYC Auditions are run. Choose up to eight students from your group to present their audition material (songs, scenes, or monologues) to a Broadway professional and receive feedback, all while learning tips to prepare for the best audition possible.
THE STORY OF THE SONG – ADVANCED SONG INTERPRETATION– This course is for advanced musical theatre students looking to develop their 16-32 bar audition selections. Students must bring sheet music in the proper key and it must be prepared and memorized.
THE BUSINESS OF THE BUSINESS – Ask an actor, agent, casting director, or teacher questions pertaining to a specific show, "The Business", auditioning and/or the ins and outs of life in the performing arts in NYC.