Acting for Television: a 3-week class with Leslie Zaslower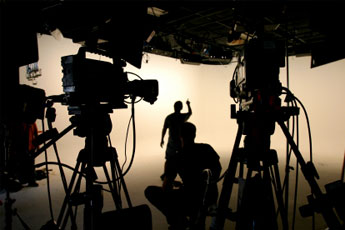 Acting for Television:
A 3-week class with Leslie Zaslower
Dates: November 11th, 18th & December 2nd, 2012
**UPDATE: Due to safety concerns for students in the wake of Hurricane Sandy, this class will now begin on November 11th and last for 3 weeks instead of 4.
Time: 2:00 PM to 5:00 PM
Location: Ripley Grier Studios
Tuition: $275.00
Recommended Ages: 10-18
Limited spaces remain- register today!
Leslie Zaslower is an Emmy Nominated Casting Director with 16 years of experience working with talent of all ages. Based in New York City, she specializes in television with a focus on young talent. Leslie is the former Director of Casting for Nickelodeon's New York Office. Leslie will take your child through a focused, 3-week program that includes improv, audition technique, making brave character choices, scene study and character preparation. Students will work on camera every week. Parent feedback to follow 3-week completion of class.
Class 1: Students will begin with an improv exercise and will then do a cold reading with feedback and direction from Leslie. A large portion of this class will be dedicated to fundamental on camera skills and how best to prep for an audition and understand your character. Students will leave their second class with a new scene to memorize for the following week PLUS a Character Development Worksheet.
Class 2: Students will begin with an improv exercise that utilizes the Character Development Worksheet they received in the previous class. Students will then perform their scene on camera with redirection and a focus on learning to make strong choices. Before leaving their third class, students will be given their final scene to memorize and assigned a scene partner.
Class 3: Students will begin by working with their scene partner for the first 15-20 minutes. Each pair will do improv exercises with a focus on building character, interacting with a partner, and dealing with unexpected situations in a scene. Finally, students will perform their final scenes on camera and receive direction and feedback as needed.
This class series is open to students ages 10-18, and class size is limited to 14 participants to ensure that each student receives personal attention from our special guest instructor. Enrollment will be closed two weeks prior to the start date, or when the class becomes full – whichever comes first.