Private Coaching with Drew O'Bryan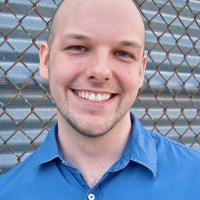 Email: drew@broadwayartistsalliance.org
Specialties: Acting Coaching
Skype coaching available? Yes
Drew graduated from Ohio University with a BFA in Theater Performance and swiftly relocated to NYC to join the BAA Team in 2011. Hailing from a small, farm town in Ohio with very little performance opportunities, he learned to create theater for myself at an early age and now he just don't wanna stop! His training is based in the Meisner, Chekhov and Laban techniques and he loves to get in touch with his chakras.
Drew's Coaching Philosophy
As an actor, it is our job to convey a unique perspective of someone else's story. In my coaching sessions, I strive to discover what it is about each actor that makes them unique, and then translate that into the material. I work fast, I work fun, and I work fiercely!