Private Coaching with Jessica O'Brien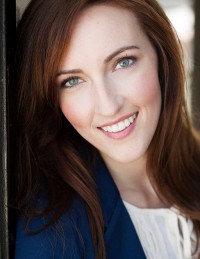 Jessica O'Brien

Email: jobrien@broadwayartistsalliance.org
Specialties: Acting (Monologues), Acting (Audition Sides), Dance, College Audition Preparation, Dance Pre-screens, On-Camera Technique
Skype Coaching Available? Yes
Jessica holds a M.A. in Theatre with a Concentration in Acting from Villanova University, and a B.A. in Musical Theatre/Theatre Performance from Marymount Manhattan College. She was the 2012 winner of Broadwayworld.com's Best Actress in a Musical Award (Philadelphia) for her portrayal of Julie Jordan in Carousel. Jessica created the role of Scarecrow in the Philadelphia premiere of the play, Woman and Scarecrow, with special training from Patrick Mason of the Abbey Theatre. She also performed as a soloist/dancer in the Oscar Hammerstein Lifetime Achievement Awards honoring Tony Walton, which featured Ben Vereen and Chita Rivera. She had the opportunity to portray Elizabeth in a staged reading of An American Tragedy directed by Barbara Siman and Charles Strouse. Other favorite roles include Mother in Ragtime, Meredith in Bat Boy the Musical, Louise in Gypsy, Sally Bowles in Cabaret and Ann Deever in All My Sons. In addition to her work as a performer, Jessica has directed and choreographed in NY and Regionally.  Her production of Willy Wonka and the Chocolate Factory was nominated for Broadwayworld.com's Best Children's Production (New Jersey). In 2013, Jessica was nominated for the International Music and Entertainment Association Awards for Best Musical and Best Director of a Musical for her production of The Last Five Years.
Jessica's Coaching Philosophy
Coming from a strong background in education and theatre, I am going to go against the grain a little bit. Yes, there are theatre teachers, theorists, directors and coaches who claim that their way is the "right" way. After many years of trial and error, I've realized that the "right" way to approach anything artistic is by being true to YOU. Technique exists to guide the performer, but the truth and honesty of the performance come from the individual's connection to the piece. Connect with your scene partner. Understand whom you are talking to and why. Be able to state your overall objective, and your tactics in order to achieve it. Be clear about the given circumstances, and how it informs who you are as a person in the world of the play or musical. Honor the playwright/composer/lyricist, and know that every detail, down to the punctuation, is of the utmost importance. Do your homework! Be curious and do research! Raise the stakes! Live honestly in the moment! Never allow your performance to settle because a performance artist's work is never done.