Private Coaching with Joseph Michael Falduti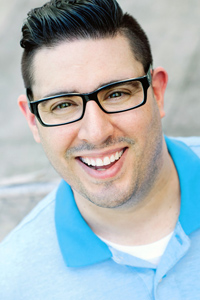 Joseph Michael Falduti

Email: jfalduti@broadwayartistsalliance.org
Specialties: Vocal Technique
Skype Coaching Available? Yes
Book your coaching with Joey by clicking HERE!
Joseph Michael Falduti is a voice teacher and vocologist currently teaching voice at NYU and Broadway Artists Alliance. He holds an MM in Vocal Performance from NYU, a Certificate in Vocology from the National Center for Voice and Speech, and completed coursework for an Advanced Certificate in Vocal Pedagogy at NYU. He regularly participates in events with laryngologists and speech pathologists in the New York City area and is especially drawn to the areas of vocal health and injured singing voices, as well as the interdisciplinary aspects of voice training.
Joey's Coaching Philosophy:
Singing is about communication. When the voice is functioning optimally, communication becomes more intimate, truthful, and clear.
My approach to working with the voice comes from what we know about vocal function through science, medicine, historical pedagogy, and of course personal experience. The principles of vocal function remain the same no matter the genre or style.
I do not employ any trademarked "method" of singing. Rather, I utilize a variety of semi-occluded vocal tract (SOVT) postures to safely stretch and unpress the voice, while utilizing tools to enhance airflow and resonance. This combination is what gives the most amount of power for the least cost to the singer. Most importantly, the techniques are tailored around the individual needs of YOU, the student, and not from a cookie cutter recipe book or method.