Private Coaching with Paul Schwartz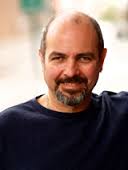 Paul Schwartz

Email: pschwartz@broadwayartistsalliance.org
Specialties: Vocal Coaching, Voice Technique
Skype Coaching Available? No
Paul Schwartz is a is a music producer, composer, arranger, conductor and pianist. Musical Director/Conductor includes Broadway's Phantom of the Opera, On Your Toes, Song and Dance, Carrie, etc.
Paul's Coaching Philosophy
With thirty years experience as a Broadway musical director, I've had the opportunity to work with a wide range of performers from stars to newcomers, and with an equally wide range of of musical styles. My aim in coaching singers is to help them create performances that are secure, musical and true. I approach the technical side of performing by emphasizing accurate pitch, clarity of diction, proper support, and a sense of natural phrasing. I encourage students to pay attention to the interplay between words, melody and accompaniment to better understand what the composer and lyricist have in mind. Ultimately, this allows singing actors to become so secure in their performance that they achieve the freedom to truly be "in the moment". Whether it's an intricate number by Sondheim, a soaring ballad by Rodgers, or a pop-operatic song by Lloyd-Webber or Claude Michel Schonberg, the most important thing is to communicate with the audience, and that is what I seek to bring out of my students.