Private Coaching with Tyler Knauf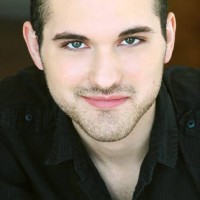 Tyler Knauf

Email: tyler@broadwayartistsalliance.org
Specialties: Vocal Coaching, Vocal Technique
Skype coaching available? Yes
Tyler Knauf holds a M.M. in Vocal Performance in Musical Theatre as well as an Advanced Certificate in Vocal Pedagogy from NYU.  Tyler is currently an Adjunct professor of voice at NYU: Steinhardt as well as an actor/singer and a music director/pianist living in New York City.  He has been playing on stage since he was 8 years old when he played Tommy in Ah Wilderness! He has performed in a variety of genres from musical theatre to opera to Art Song/Oratorio recitals; a few other favorite roles he has played include Wolf/Woodsman (Little Red Riding Hood), Chip (On the Town), Mr. Koffner (The Consul), and Hero (…Forum…).  Tyler has served as an assistant music director at Eastern Michigan University and various theaters through-out Michigan.  He frequently teaches many master classes in vocal production at local high schools in the NYC area.  Tyler also teaches voice, as well as vocal coaches/music directs, at French Woods Festival of the Performing Arts where he teaches young, aspiring singers and actors how to use their voices to promote a healthy and sustained career in the performing arts.
Tyler's Coaching Philosophy
Having taught many master classes, vocal coached, and taught private voice lessons in many different places, I have learned that every student has their own unique voice to find and develop.  I believe that it is of the utmost importance for a singer to understand and know how to maintain their own voice in the most healthy and efficient way possible.  Even within vocal coaching, my students have found it helpful to have a coach who can help them not only learn and interpret music but sing more easily with a few suggestions of easier technique.  I have worked with every level from youth to beginning singers to Broadway singers.  Many of my students are attending top tier conservatories and colleges in musical theatre and classical voice.  It is always a pleasure to see the success of my students.  It's their hard work, enthusiasm, and ambition (mixed with a little bit of good technique/coaching) that gets them far.