Parent's Marketing Your Child's Career Forum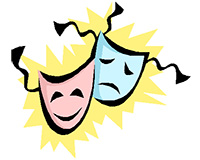 Parent's Marketing Your Child's Career Forum (Semi Private Consultations)
Dates: Saturdays, October 4th through November 8th
Time: 2:00PM-2:45PM
Location: Ripley Grier Studios
Tuition: $199.00
Recommended Ages: 10-21 (we will consider younger applicants ages 8-10 for this class if they have already auditioned for BAA and have permission from the Admissions Department)
During this 6-week class series led by Jennifer Johns, parents will have the opportunity to learn more about the "business of the business" and ask industry/career related questions.
PUT CLASS BREAKDOWN HERE
This Weekly Class series is open to students ages 10-21 and class size is limited to 12 participants to ensure that each student receives personal attention from the instructor. Enrollment will be closed two weeks prior to the first class of the series or when the class becomes full – whichever comes first. Instructors for each class are typically announced 3-4 weeks prior to the first class. BAA reserves the right to cancel this class if there are fewer than 8 students enrolled by September 27th.