Winter Workshop Alumni deadline is 10/19!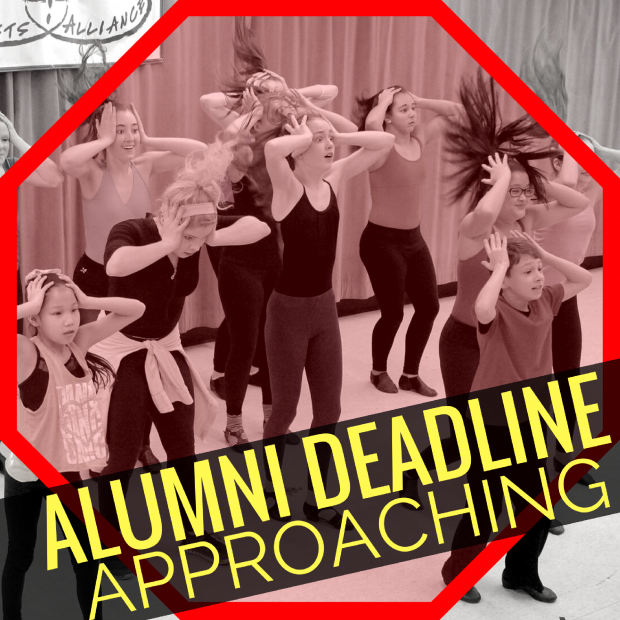 Hello, BAA Alumni!
Planning to return to BAA on Presidents' Day Weekend for the 2017 Winter Workshop?
If so, please remember that the Alumni Deposit is this Wednesday, October 19th! Which means your first deposit towards this Intensive must be made by that specific date, in order to take full advantage of your Alumni Admission Status.
Don't know your Alumni Admission yet? All alumni who attended a BAA Winter Workshop or Summer Intensives in 2016, should have already received their your Alumni Acceptance Letter via e-mail, which includes the BAA programs and majors they qualify for without having to re-audition. If you did not receive this e-mail or if you are an Alumni who attended a program prior to 2016, please e-mail our Admissions Director, Ashleigh Junio, at admissions@broadwayartistsalliance.org!
What happens if you miss the deadline? Alumni who do NOT make their initial deposit payment by October 19th may still attend, but cannot be guaranteed a space in the Winter Workshop without re-auditioning.
Let us know if you have any questions!